František Florian - About author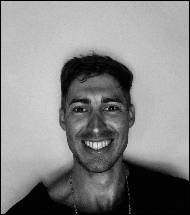 * 12.11.1993, Dačice
Study: self tought

Frantisek Florian
I absolutely love to paint and I think that my paintings speaks everythink that I think and that I feel. I was in begining influenced by Picasso. Now I am influenced by African art and contemporary art directions. Next Picasso, I am inspired by Matisse, Basquiat, Haring. Every piece of painting is as different as world itself. Artworks of Frantisek are in private collections all over the world. Most of his artworks can be found in USA and UK but also in such exotic countries as Saudi Arabia, Dubai, China, Indie, Singapore Australia and others.
Reviews (Recenze ze zahraničních galerií):
UK collector:
Absolutely a delight to deal with as he was most helpful , Artworks we're safely packed and arrived in perfect condition.. ????. Ps ....SUPERB ????
Australian collector:
We are so pleased with our purchase. Frantisek was great to converse with and the shipping was fast. The art was even better in real life. Highly recommend.
UK collector:
Was well protected and packaged didnt want to open but did for going framers is brilliant can't wait get back will send photos ????
USA collector:
We are so thrilled to build our art collection with an original by Fanda. It's stunning and really makes the space. The colors are even more vivid in person. It was super simple to communicate with Fanda. He responded to messages very quickly. He shipped the art within a few days, provides accurate tracking and packaged the art very securely. We couldn't be happier and definitely will purchase more art from Fanda in the future!
Australia collector:
It was a real pleasure dealing with Frantisek. We worked together to achieve what each of us imagined. The two paintings have been hung juxtaposed in my living room for a month or so. They look perfect. Friends and family alike are impressed and that makes me all the more satisfied and pleased with what we achieved. They remark on the chosen colours, style and subject matter. Quite unique. Thank you Frantisek
USA collector:
I absolutely loved the painting, very lively colors, changes the room instantly! It was a pleasure to work with Frantisek as well, thank you so much for your efforts and wish you well with your future endeavors.
USA collector:
One of a kind art from a one of a kind artist… who provides excellent customer service. There were many great options to choose from and that I explored; however, this pop art style piece gave me summertime vibes. The colors are bright, it's welcoming, and it beautifully captures the interaction between the two within the painting.
France collector:
Beautiful painting with all my favorites colors ; the work is both professional and talented. The e-messages received before and after the sale from the painter sounds true and show a deep heart and soul. Bravo.
UK collector:
Purchased two paintings recently and absolutely love Fanda's work. The quality and detail is fantastic and I suspect they'll be real discussion points due to the detail and originality! Fanda offered advice and guidance throughout the process (so many beautiful pieces to choose from). We will definitely be purchasing again.
Thank you Fanda